To familiarise your kid with the world of skiing and snow
first glides
Group Lessons
Only during school holidays
It is on the beginner's slope that your little one will make his first glides and discover the world of snow and skiing. Accompanied by his or her instructor specially trained to teach the youngest, your child will have all the keys to progress throughout the week in a fun and friendly atmosphere!
On Friday, medals are awarded to reward his or her progress.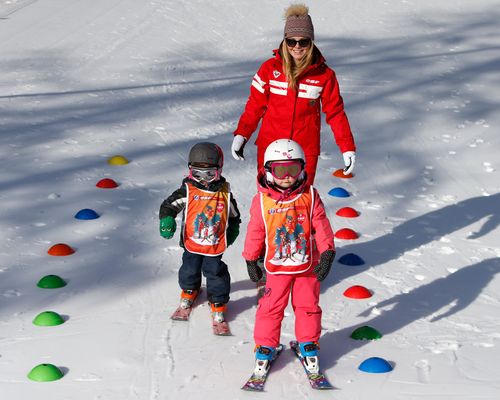 5 or 6 mornings
PIOU-PIOU & OURSON
At the top of the Orelle cable car (20min ascent)
From sunday or monday to friday: 10h30-12h30
Included in the price
Medal at the end of the week
optional
Insurance
Réserver
SKIING FOR THE LITTLE ONES
Private Lessons
Only outside school holiday periods

Your child's instructor adapts to your child's level and needs to help him or her progress at his or her own pace. Thanks to a special attention, private lessons will allow your child to quickly overcome his fears and gain self-confidence on the snow.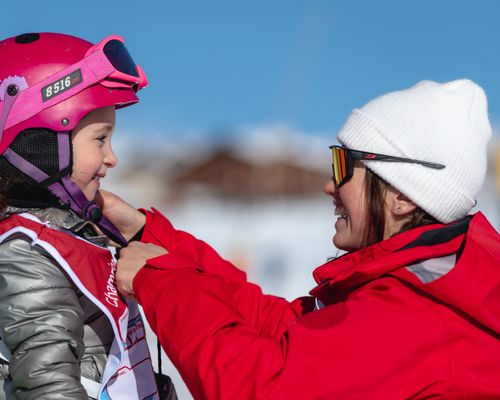 Private lessons - Single lesson
1 hour, 1h30 or 2 hours
At the top of the Orelle cable car (20min ascent)
Every day depending on the availability of our instructors outside school holidays.
1 hour : 49€ - 1 hour 30 : 72€ - 2 hours : 89€

Add 15€ to 25€ per additional person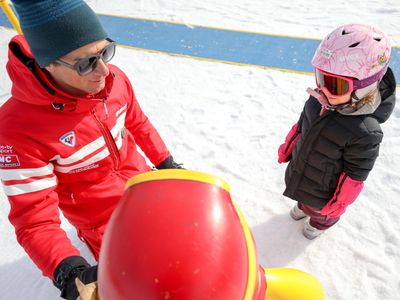 At the top of the Orelle cable car (20min ascent)
Sunday to Friday



Add 75€ per additional person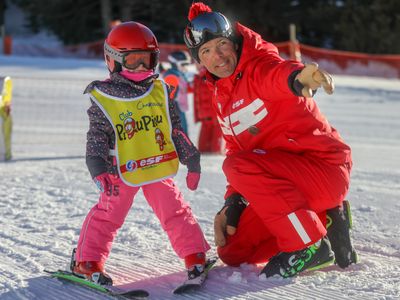 At the top of the Orelle cable car (20min ascent)
From Sunday to Friday:



Add 100€ per additional person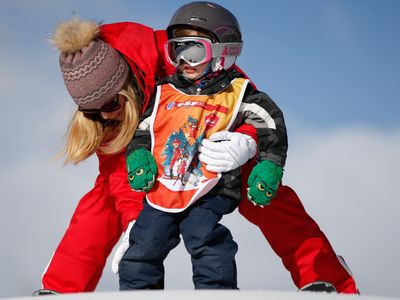 6 Private lessons
2 hours
At the top of the Orelle cable car (20min ascent)
Every day depending on the availability of our instructors.



Add 125€ per additional person